External ID in form fields
The external ID in custom form fields is a unique identifier for each field. They are essential when you want to send TuCalendi form information to third party platforms, such as direct integration with Klicktipp, or when you send information using webhooks through Pabbly or Zapier.
Identifying each custom form field is very simple.
Log in to TuCalendi with your username and password. In the side menu go to the "Flows" option: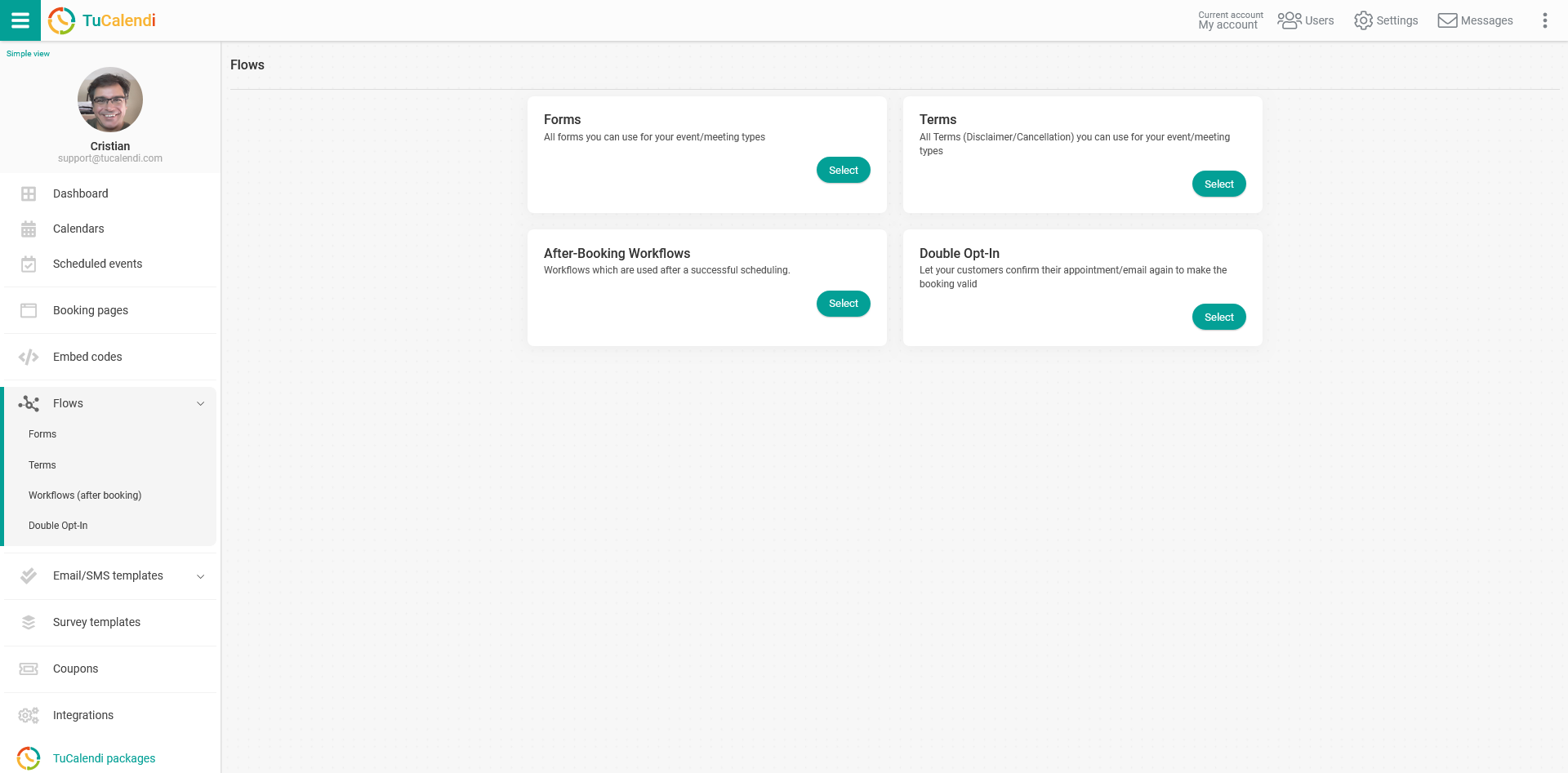 In the forms option click on "Select" to enter the form flows.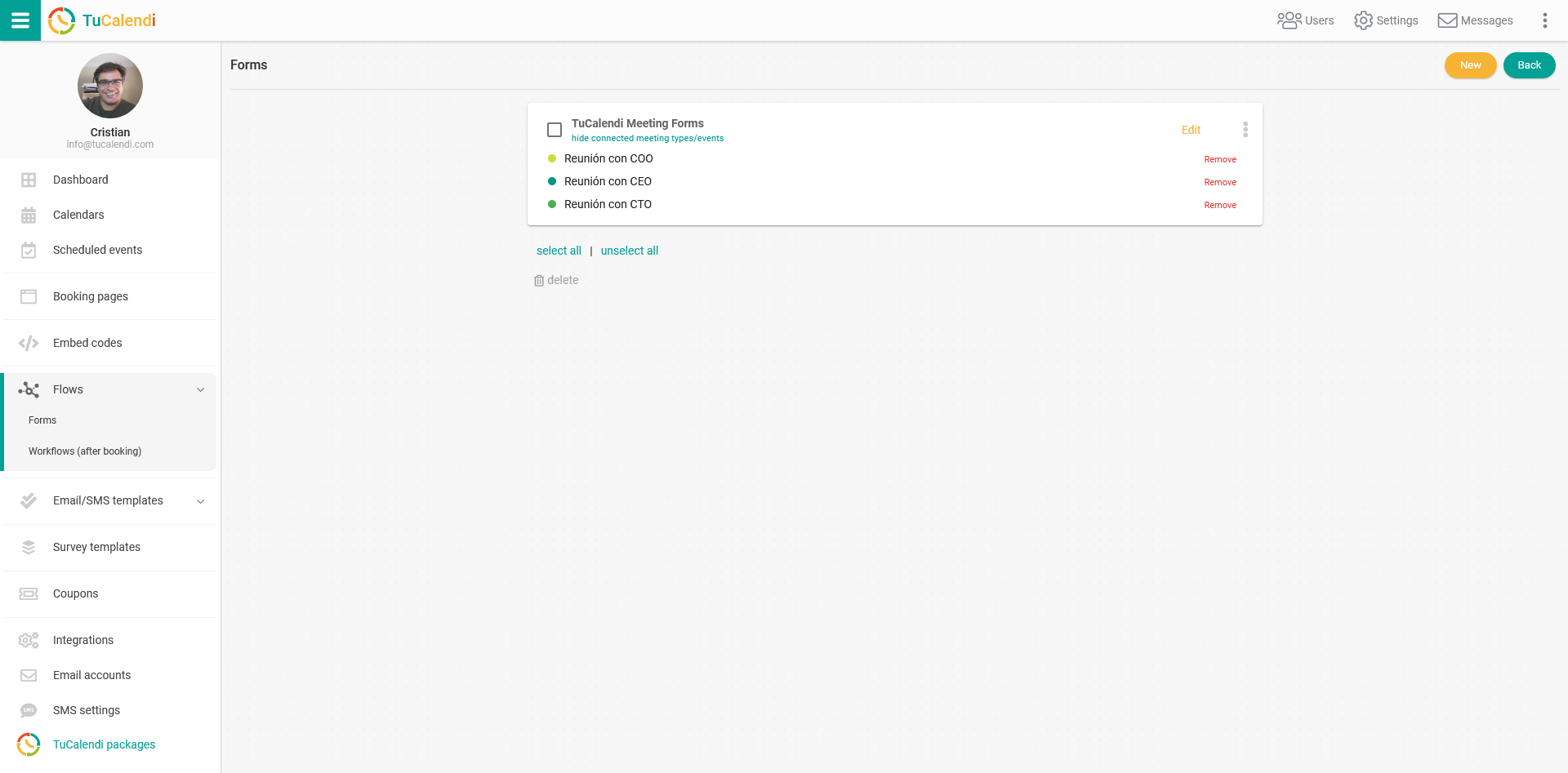 If you have not created a form flow yet, the list will be empty and you can create a new one.
If you have previously created a form flow, click on "Edit":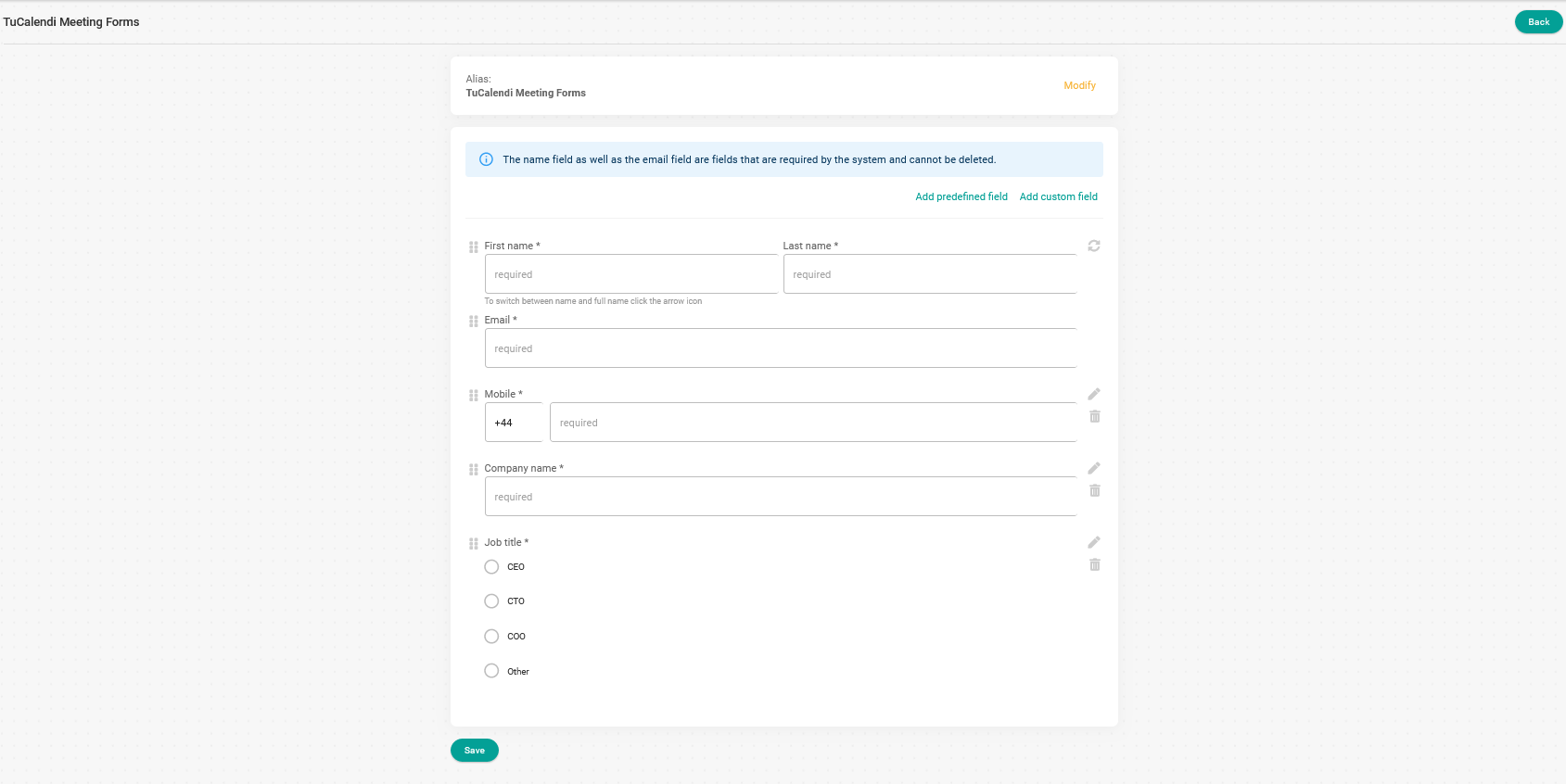 In our form flow we have two custom fields:
To edit the custom fields, click on the pencil icon in each field:

In the window that appears with all the custom field information, click on "Optional" to be able to enter the external ID: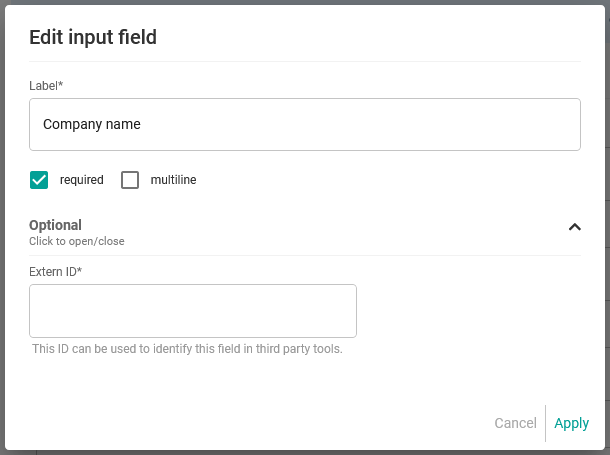 Type in the external ID you want to give it and click "Apply".
You will return to the main screen of the form flow you are modifying and click "Save".
The external ID of the custom fields must be done individually for each field.
From this moment on, when you want to link to third party platforms you will already have the fields identified with an external ID so you can work with them more easily.